Currently Reading:
David Copperfield
by Charles Dickens and
Harry Potter and the Half-Blood Prince
by J.K. Rowling

Merry Christmas! (Almost).

We are now back from the wonderful land of Hollywood, where we met Alex Trebek, Nathan tested his smarts on-camera, and we took a harrowing bus trip to Hollywood Boulevard (which was actually a bit of a let-down. Should've gone to the beach instead.)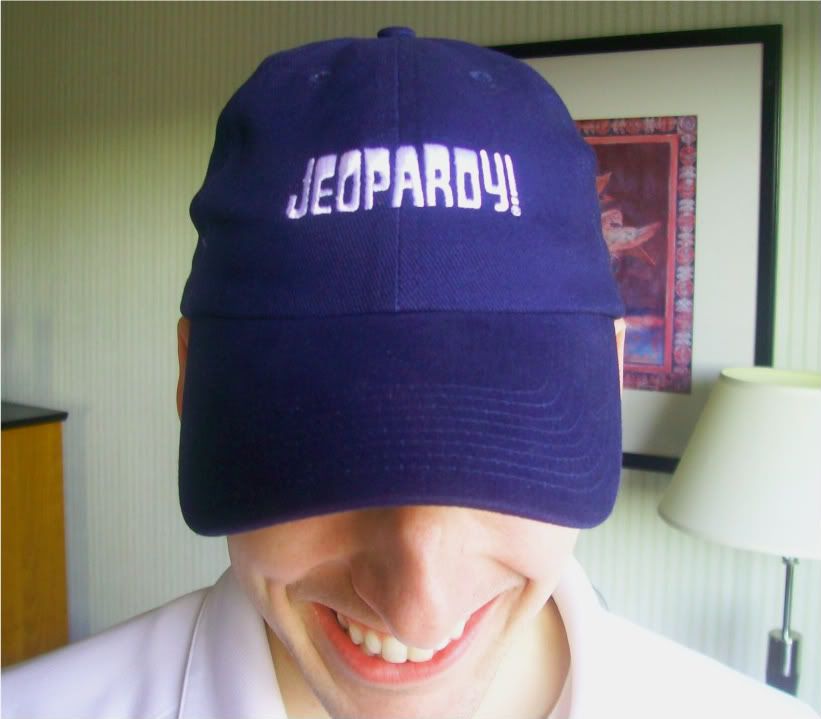 You would think I would dread going from 65 degree, sunny weather to a cold and gloomy Chicago afternoon, but I was beyond excited to come home. It really hit me while flying over snow-capped mountains, leaving the warmth of California behind, that I will never be anything but a Midwest girl. I may not be a fan of bitter winds or freezing rain, but I love my seasons and their changing smells, the rolling farmland, and the perfect blend of city and country that defines the Midwest. Forget "California Girls"; I'll send Katy Perry some lyrics for "Midwest Girls."
~~~~~~~~~~~~
I am convinced that one of the best places to be around Christmastime is Barnes & Noble. Each time we have ventured out to complete more Christmas shopping, Nathan and I have always allowed an extra hour for some much-needed relaxing time at B&N. It is festive, in a "Christmas bustle/coffeeshop smells/holiday displays" kind of a way. Yet even in the busy store, quiet spaces materialize amid the presence of thousands of books. The harried voices of annoyed shoppers and the frustrated look of employees evaporates when I sink down on the floor with a book that has caught my eye, or window-shop among the bookshelves, running my finger along spines of old friends and new acquaintances. The world stops when I am in the shelves of a bookstore or a library. It is just me among books- no distractions, no stress, no interruptions. Just soft, slow breaths and the careful patience of a child working on penmanship. No spa can relax me the way being surrounded by walls of books can.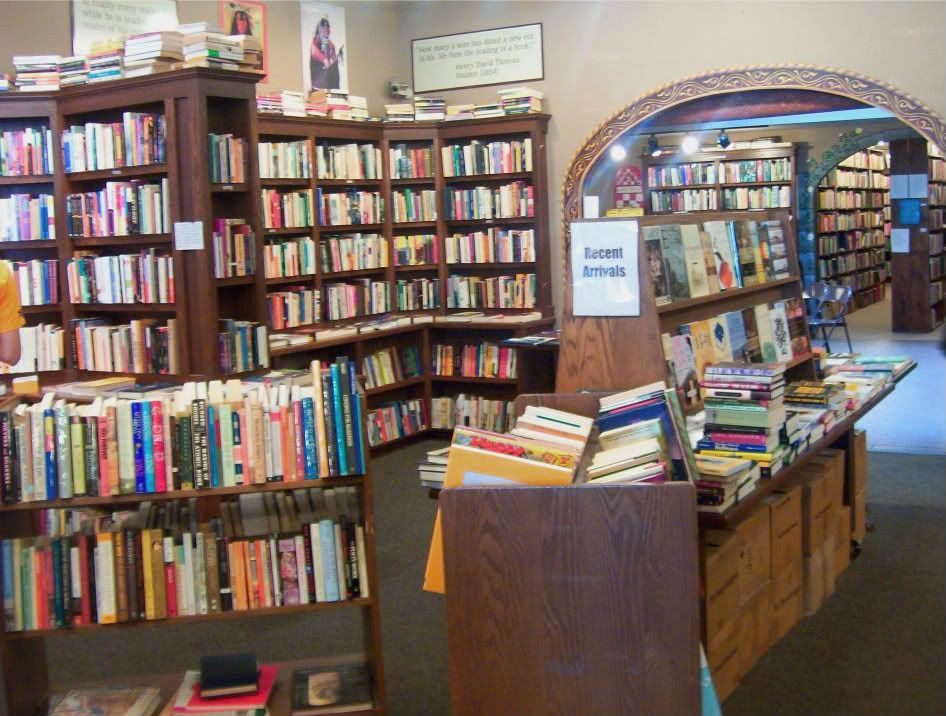 OK, this may not be Barnes & Noble but this is one of my favorite independent bookstores. The whole atmosphere is permeated with cozy book love.
Two weeks ago, we went on a little B&N excursion. Nate and I split up once we got there, meeting again in the Cafe area, armed with books to peruse over hot Peppermint Mochas. What a blissful and rejuvenating 30 minutes! With every page turn of Young Goodman Brown, I felt any stress melt away, leaving a strong feeling of utter contentment in its place. (That feeling is when I know I'm feeding my soul a gourmet meal). I couldn't help myself from looking up and gazing around at the shoppers laden with newly-bought presents, Nathan poring over his book, and the kids caroling on the steps of the Starbucks area. (They weren't very good, but one has to appreciate the sentiment. We should all bring back caroling....why did it ever die out in the first place?!) I was happy just to be there, part of that moment, part of that scene.
We also used this trip to stock up on Christmas presents at B&N. Every year, I try to be creative in my present choices, but I always come back to this decision: a book is the best present of all. Not only can you literally find a book for everyone on your list if you try, but books act as a connection between you and another person. I especially love giving books I have already read and enjoyed; nothing is more satisfying than giving a favorite book to someone else, knowing that many great discussions will follow as they read and love it too. Sharing books is magical- it's part of the reason why I love working at a library. The gift is not just the book- the gift is also an experience, a feeling, a friend, that can be found within its pages. Talk about expressing your love and appreciation for someone- what better way to do it than with a book?
Give a book this Christmas....and I hope you receive many as well! Merry Christmas!