Currently Reading:
Eden's Outcasts: The Story of Louisa May Alcott and Her Father
by John Matteson
During our wanderings through life, we inevitably run into people we admire. People who inspire us because of their passions, their successes, or their perspective on life. Like anyone else, I have my heroes- my parents and my sister, my grandparents, my husband. I also have a world of heroes that exist beyond the flesh-and-blood world, ones that exist only as characters in novels. Jane Eyre is my ultimate literary heroine, closely followed by Jo March, Anne Shirley, Hermione Granger, and Liadan, while their male counterparts include Pa Ingalls and Sydney Carton.
It wasn't until I started reading
Eden's Outcasts
that I realized that historical personages don't figure among my heroes. There are many that I admire, certainly, men such as MLK Jr. or John Muir, women like Abigail Adams or Emily Dickinson, but none that I could truly count as heroes. My definition of a hero is a person whom I find is similar to myself, yet possesses qualities that I strive to emulate in my own life. A soul friend, an inspiration. Surprisingly for a historian, I never truly found that person in the annals of the past- until now.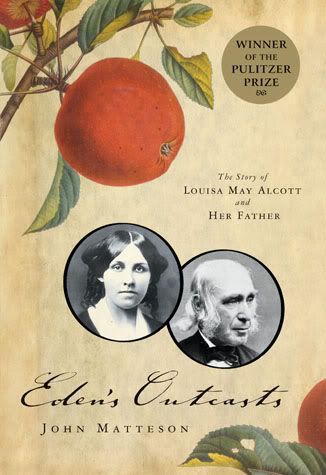 I should have known, with my affinity for Jo March, that I would have been just as enchanted with Jo's creator, Louisa May Alcott. But I have found, while reading this biography, that I love Louisa May even more. With every journal entry or letter, I draw closer to her, realizing we share many of the same characteristics- good and bad. Unlike a literary hero, Louisa is human, and far from perfect. As someone who struggles to overcome my faults, I find in her a reassurance that we are all imperfect in some way and that it is part of who we are.
We are both passionate and creative; we are also both irritable, moody, and strong-tempered. As children, we tore voraciously into books, and stimulated our imaginations out of doors. We share strong bonds with our sisters and we find inspiration in nature and fellow intellectuals. We both grew up trying to please our parents, even in the midst of upheaval and strife. My excitement over the discovery of this new bosom friend reached its ultimate pinnacle when I read that Louisa even listed one of her favorite books as
Jane Eyre
, the novel I have prized since the age of 11. I couldn't help leaping off of the couch and doing a happy dance in my living room when I read that.
Yet there is still so much more about her that I admire- her drive and determination, even her struggles. I love her faults and imperfections just as much as I love our similarities. As I read, I imagine the questions I wish I could ask her or the conversations we could have had. I feel as if I understand her, and that is something I have never found with a character outside of a novel. It is refreshing and exhilarating. It is inspiring.
I still have several chapters to go before I finish this wonderful biography; this summer, I plan on diving into some primary sources- journals and the like, going straight for the woman past the analyses of others. I cannot wait.
I hope everyone had a happy Easter! Here are some of my favorite moments from my weekend.
Loving on my niece Lena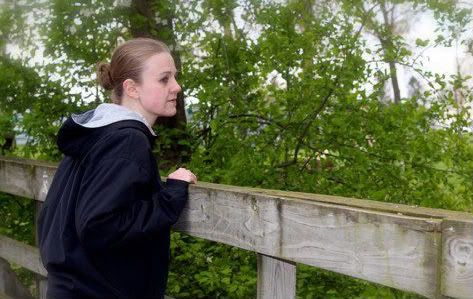 The bridge, overlooking the creek


Oma, the master chef
My lovely sister and I... and a tree which I then fell in love with


Oma, playing with her great-grandbaby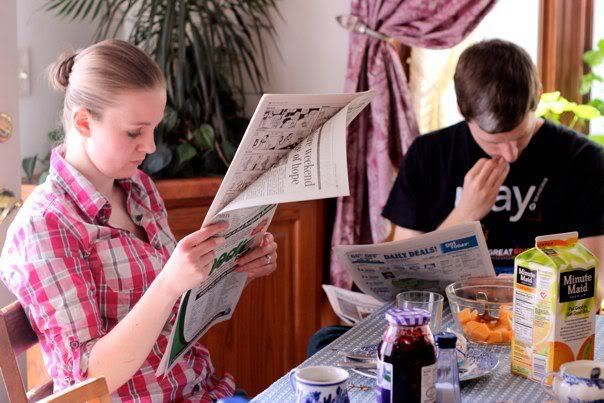 Newspaper reading is serious business


Dancing to "Let's Go Fly a Kite" :)
GRASS!!
(Thank you, Lisa, for your amazing photography skills).
Have a great week!