Currently Reading:
Welcome Joy: Death in Puritan New England
by Gordon Geddes and
I Am America (and So Can You)
by Stephen Colbert
Today was spent at a local orchard with my mom, sister, cousins, aunt, and Nate. Spending an afternoon petting goats, drinking cider, sampling fresh apples, and indulging in hot apple pie is one of my favorite autumnal activities. Especially with my family.
~~~~~~~~~~~~~~~~~~~~~~~~~~~~~
Welcome Joy: Death in Puritan New England
is turning out to be the perfect fall read. While it may sound morbid to some, it is absolutely fascinating. A dissertation on Puritan attitudes toward death, it examines the way in which the Puritan colonists viewed death, faced death, and dealt with the deaths of loved ones, especially as it related to their doctrinal beliefs. In many ways, we are blessed to be much more separated from the reality and haunt of death than our forebears were. It is not the constant presence it once was, when most families lost several children and many people succumbed to diseases that are unfamiliar to us today. Yet unlike many other things about our world and society that has changed in the intervening 300 years, we all still must face and come to terms with the reality of death at some point in our lives. It is something that connects us all, and it is quite interesting to reflect on the commonalities and differences between the ways in which we face death.
~~~~~~~~~~~~~~~~~
And speaking of death...... One of my favorite things: exploring cemeteries. Especially at this time of year. When one of my best friends came to visit several weeks ago, we did just that.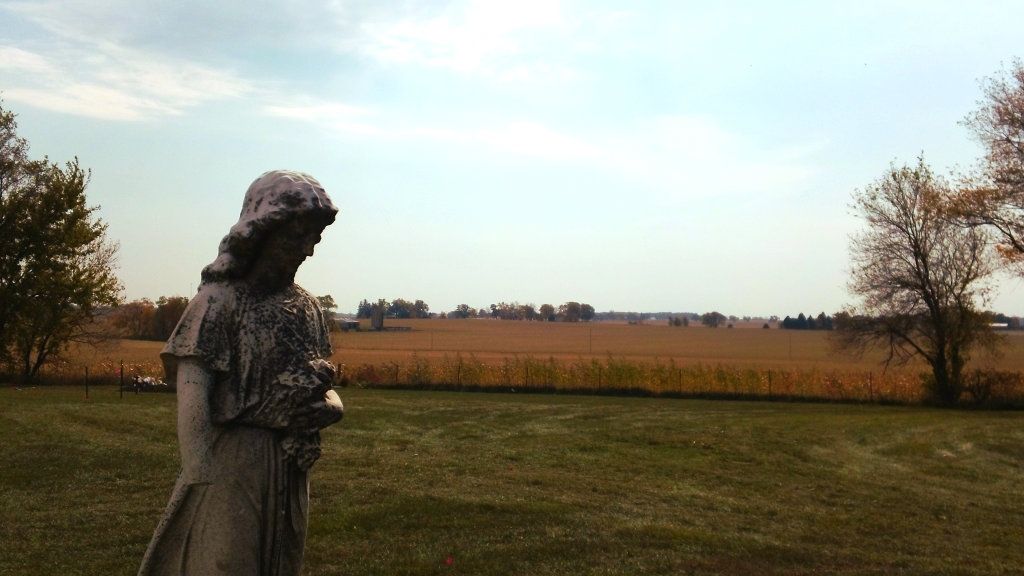 Besides my husband, she's my favorite person to explore cemeteries with.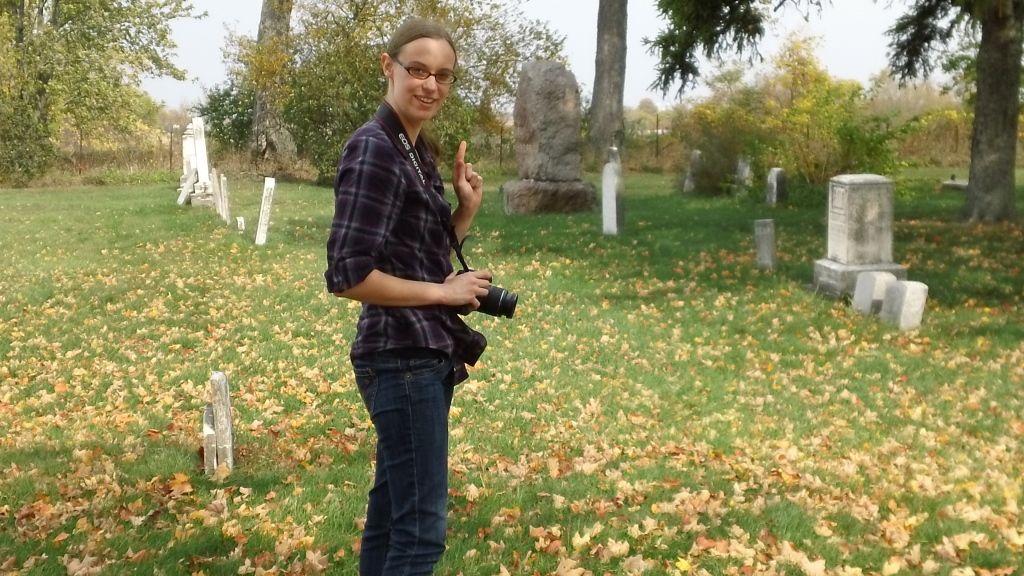 She was talking to me about a symbol on one of the stones. I caught her mid-speak. Sorry, Ash!
One of the cemeteries we went to is a small cemetery for a settlement in the 1840s and 1850s that has now disappeared. It is close to our home, tucked into a small copse of trees between two farms.
A small rusted gate leads into it and the stones are all over a century old, weathered by time.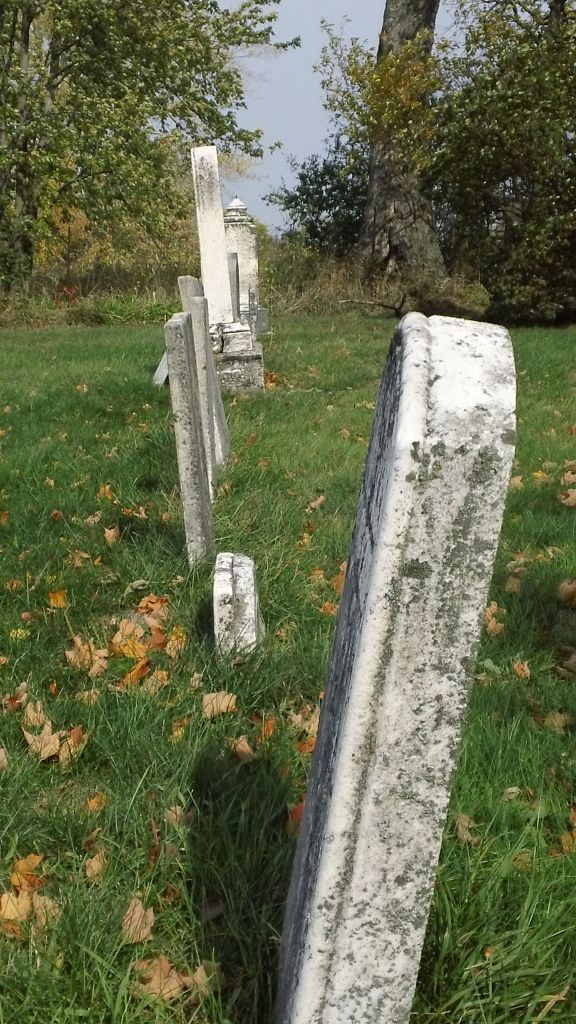 I feel my soul quieten and still every time I wander a cemetery. Images fill my mind as I walk past the stones- the mourners in black circled around freshly dug graves, prayers and Psalms spoken into the wind, families and neighbors creating a community of strength in the face of loss. So many stories are told with each stone, in each family plot. I am always humbled by the strength of memory permeating such places. And in the act of bending over to read the faded words, they are remembered again, and exist briefly once more.
~~~~~~~~~~~~~~~~~~~~~~~~~
Little things that are exciting me lately: squash, my "to-read" list (ooh, I've got some good ones coming up), my cat, chili in the Crock-Pot, wearing my prayer shawl as I read, finishing homework, clean laundry, and good coffee. How about you?