Currently Reading:
Isle of the Saints
by Lisa Bitel and
The Wilder Life
by Wendy McClure
Yesterday was Orientation for the incoming Library Studies grad students. While I could not be more excited about starting my program, I have to admit that it was quite an intimidating and overwhelming day. However, I met a lot of nice people, which helped a lot, as well as one of my professors, so that helped me feel more comfortable. It doesn't hurt that campus is so beautiful.....and historic. One of the things I'm looking forward to the most is studying on campus- there's something inspiring and motivating about studying while surrounded by historic buildings or sequestered in a beautiful reading room. Not to mention that I love studying- reading, taking notes, crafting papers. Of course, within a few weeks, that will most likely change but for now, I have something to look forward to. Am I already panicking about the homework load? Yes. Am I worried about not making enough connections and getting enough experience in the Archives field? Heck yes. Does the commuting worry me a bit? Yup. Do I second-guess myself about my decision not to move nearer to campus and the opportunities it offers? Oh yes. But I will just do my best and see where life takes me. That's all I can do, right?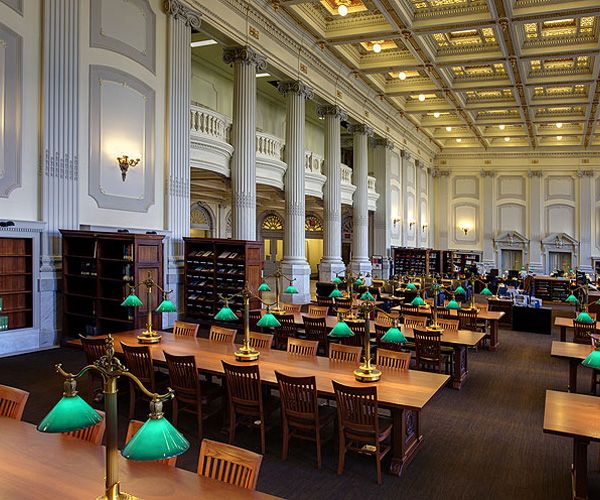 I'm mostly excited about studying here. :)
So with the dawn of school approaching, it feels as if the summer is officially at an end. The days might still be warm and the leaves still green, but my favorite season of butternut squash soup and crunchy leaves is fast approaching. It was a good summer, one filled with family get-togethers, Shakespeare plays, visits from friends, snapping home-grown tomatoes off of the vine, experiments with new recipes, and a lot of good books. Looking back at the
summer reading list
I posted at the beginning of June, I am pretty pleased with the progress I made. Not only did I finish eleven of the books on my list (technically fourteen, since the Sevenwaters trilogy consists of three books, not one), I also read some books that were not on my list. Nate and I ended up diving into the Little House books, and I found some books that I never expected but ended up reading immediately. Here is the final tally of the books I enjoyed this summer. (I'm including ones that I am still working on, since I hope to be done with both of them within the next week... and that's close enough for me!) In the order I read them:
Midnight in Peking
Jane Eyre
On Celtic Tides
Annie's Ghosts
Daughter of the Forest (
#1 in the Sevenwaters trilogy)
Son of the Shadows
(#2 in the Sevenwaters trilogy)
Lady Almina and the Real Downton Abbey
Shadow of Night
Harry Potter and the Deathly Hallows
Child of the Prophecy
(#3 in the Sevenwaters trilogy)
Inishmurray: Island Voices
Little House in the Big Woods
Little House on the Prairie
People of the Book
The Homemade Pantry
The Wilder Life
Isle of the Saints: Monastic Settlement and Christian Community in Early Ireland
As you can see, I had one very good summer. Several of these were re-reads, while some were new. Most were physical books, while a few were audiobooks. While I really didn't have a least favorite book (I thoroughly enjoyed them all... even
The Wilder Life),
my favorite new book was probably
Inishmurray: Island Voices,
since it gave me the chance to re-visit a part of Ireland that Nathan and I fell deeply in love with.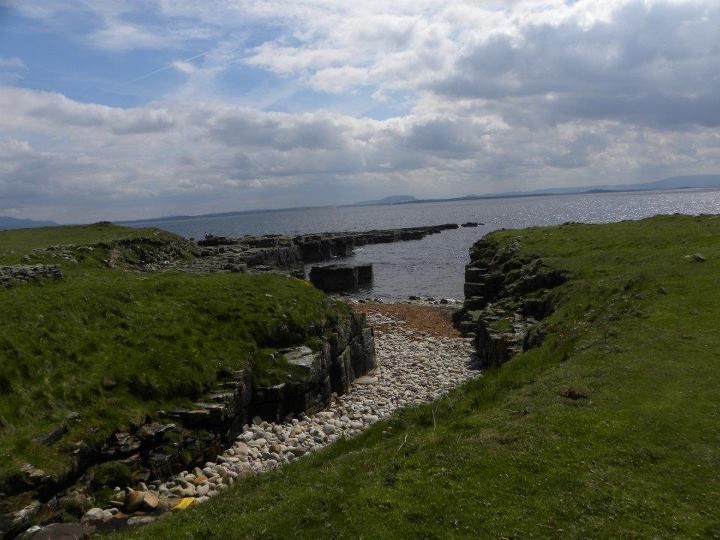 Inishmurray Island... heaven on earth
With grad school approaching, I doubt I will get as much reading done as I am accustomed to. However, with all of the commuting I will be doing, I plan on listening to as many audiobooks as I can. I've already started that list. :)