Currently Reading:
The Flowering of Ireland
by Katherine Scherman
It's a good reading day. While it's not as warm as it has been lately, the grass outside is green, my cat is happily claiming his territory on my lap, and the apartment is (relatively) clean. I glance up every now and again; with each glance, I contendely survey a piece of our home. Our quilts, draped over the quilt rack. The ivy, planted by Oma, resting on the end table. The Easter decorations on the coffee table. The colorful sheen of our red teapot on the stove. I love mornings, when potential and possibilities of the day ahead seem reflected in the bright sunshine flooding the room. Anything is possible in the morning.
~~~~~~~~~~~~~~~~~
After reading months of fiction, it is refreshing to return to a solid history book with
The Flowering of Ireland.
I am enjoying figuratively tromping through the monastic ruins of Ireland with Scherman, while taking mental notes for the day (in the very near future) when I am physically there. Clonmacnoise, Bangor, Glendalough, Inishmurray.... all places I've only seen in my mind's eye but I am winging my way toward the day when I can explore them with all of my senses.
I have never fully understood what it is about early medieval Ireland that has always been so fascinating for me. I love reading about the early monasteries and saints, getting lost in the hagiographers' stories of miracles and discovering what monastic life was truly like for these penitents. Irish monasticism and Christianity was quite different from that on the Continent for centuries- not until the twelfth century did Irish Catholicism start to adhere to the Roman Catholic tradition. It's utterly fascinating to examine pre-Christian Ireland and see how the pagan lifestyle and tradition influenced Christianity when it came, and also how the make-up of Ireland at the time actually fit well with the monastic life and Christian tenets. It is amazing to see how Christianity meant more than the conversion of souls- it brought education, a written language, and new ideas to a people hungry for it. But it also incorporated much of what Ireland already was, preserving its ancient literature and incorporating its traditions and festivals. It was a compromise- a new culture very much rooted in the old.
There is a romance to it, when I imagine scribes bent over vellum, their words and art an amalgam of old and new ideas, inspired by their faith and by the awesome loveliness of the nature all around them. Yet there is a bleakness and harshness to it as well, when I imagine the wind-swept rain sweeping over a lone monastery, separate from the world and lonely in its beautiful surroundings. Perhaps what I like about this era is that it was a time between and apart, known yet unknown, on the merest fringes of human memory. It is exciting to discover it and I long for the day when I will stand where they stood and look out on what they saw and know that everything I have read about and studied actually happened, right here.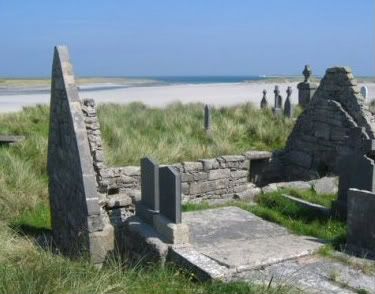 And although many centuries separate us, perhaps I will find that they are still there, somehow. I cannot wait.